Recipe Image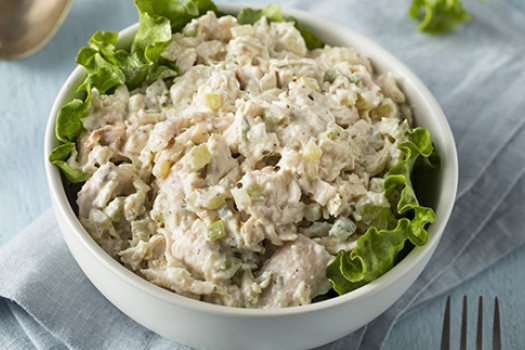 Green pepper, onions, and celery give this salad a delicious crunch. Serve chilled on a bed of lettuce or whole grain bread.
Ingredients
6 ounces turkey, cooked and diced
1/4 cup celery, chopped
1 cup potato (cooked, peeled, and diced)
1 tablespoon onion, chopped
1/4 cup green pepper, chopped

(2 Tablespoons)

2 tablespoons salad dressing, mayonnaise-type
1/4 teaspoon prepared mustard
1/8 teaspoon salt
Directions
1. Mix turkey, celery, potato, onion, and green pepper.
2. Mix salad dressing, mustard and salt. Stir lightly into turkey mixture.
3. Chill.
Source:
University of Maine Cooperative Extension