Recipe Image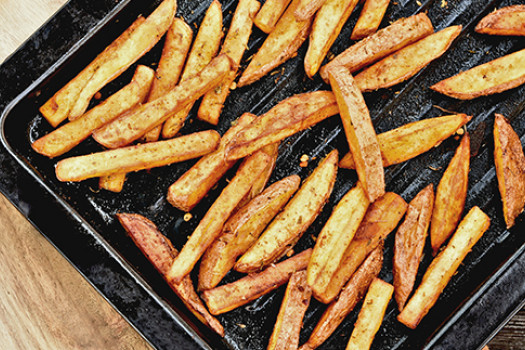 Use your favorite spices to season these oven baked French fries. Endless possibilities with your favorite seasoning blends.
Ingredients
4 potatoes

(medium, cut into strips, great with sweet potatoes!)

2 tablespoons vegetable oil
Directions
Wash hands with soap and water.
Preheat oven to 450 °F. Lightly oil a 9x13 inch pan.
Wash and cut potatoes. Pat dry on towels.
Spread strips of potatoes in one layer in pan.
Distribute remaining oil evenly over potatoes.
Bake for 30 to 40 minutes until potatoes are golden brown and tender. Turn frequently.
Season to taste.
Source:
Montana State University Extension Service
Nutrition Education Program