Recipe Image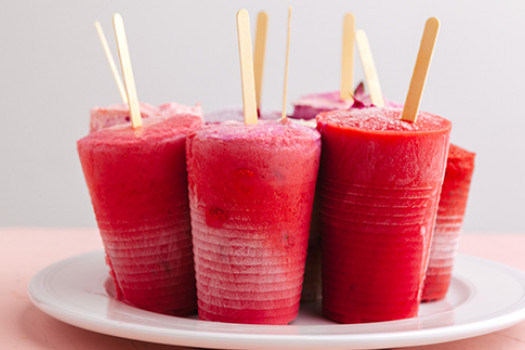 These pops are a fun warm-weather treat that needs only two ingredients. With no cooking, cutting, or special equipment required, kids can learn to make these by themselves.
Ingredients
1 yogurt, pina colada

(8 ounces)

2 1/2 cups strawberries

(sliced frozen, thawed)
Directions
1. Combine ingredients. Pour into 3 ounce paper cups.
2. Freeze about 30 minutes; then stick a wooden popsicle/craft stick in the center of each cup.
3. Freeze overnight until firm. To eat pops, peel off paper cups.
4. For variety, try other fruit flavored yogurts and frozen fruit or fruit juice concentrates.
Source:
Easy and Nutritious Family Recipes
University of California Cooperative Extension
Fresno County