Recipe Image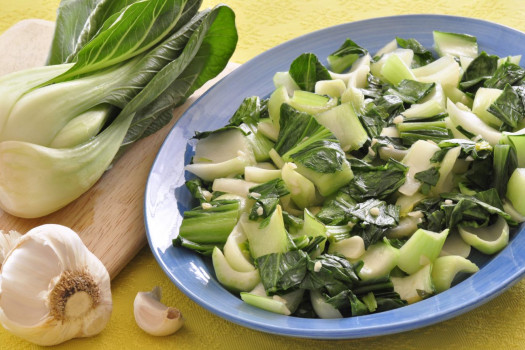 Preparation Time:
10 minutes
This quick and simple bok choy recipe uses just garlic, salt, and vegetable oil to give bok choy a delicious flavor.
Ingredients
1 head of bok choy

(1 pound)

5 cloves garlic

(use 4-6 cloves, minced or 1 to 1 1/2 teaspoons of garlic powder)

2 teaspoons vegetable oil
1/2 teaspoon salt
Directions
Wash hands with soap and water.
Cut bok choy crosswise into easy-to-eat pieces.
In a medium skillet over medium-high heat, sauté garlic in oil until fragrant. If using garlic powder, add with salt in the next step.
Add bok choy and stir quickly. Add salt. Stir until greens are wilted and stem pieces are tender-crisp. Serve hot.
Source:
Food Hero
Oregon State University Cooperative Extension Service