Recipe Image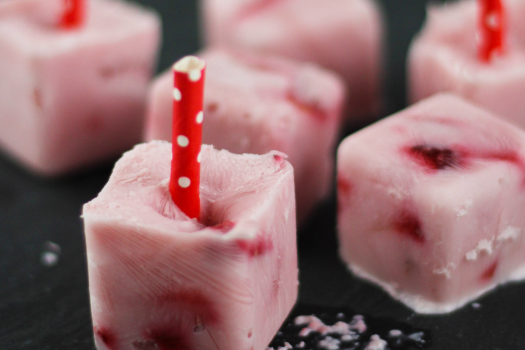 Strawberries and yogurt are all you need for this healthy frozen snack! They're a great after school snack or late night dessert!
Ingredients
1 cup low-fat strawberry yogurt
6 large strawberries, fresh or frozen
1 ice cube tray

(or paper cups)
Directions
Cut strawberries into small pieces.
 
Mix fruit and yogurt.
 
Divide into 4 small paper cups (or 8 ice cubes) and place in popsicle sticks (or cut paper straws).
 
Freeze.
 
Enjoy as a frozen treat!
Notes
Create your own yogurt pops and experiment with different flavors or try out one of these recipes:
Source:
USDA Center for Nutrition Policy and Promotion