Muffins (from Better Baking Mix)
Recipe Image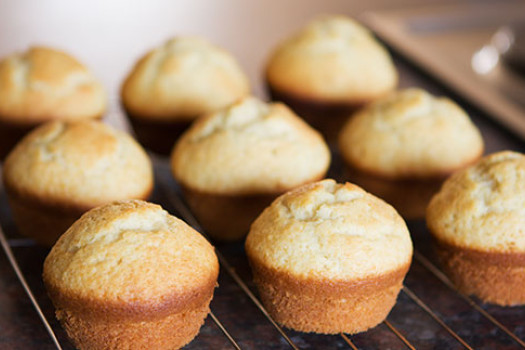 Try the original recipe using our Better Baking Mix, or try one of the variations with fruit and spice for a wonderful fresh baked treat.
Directions
Wash hands with soap and water.
Preheat oven to 400 °F.
Grease 12-cup muffin pan.
Mix the Better Baking Mix and sugar in a bowl.
Beat the egg with a fork.
Add egg, oil, and water to dry ingredients. Stir just until all ingredients are wet.
Spoon into the prepared muffin pan.
Notes
Blueberry muffins: Gently stir 1 cup fresh or frozen blueberries into batter.
Apple muffins: Add 1 teaspoon cinnamon to the dry ingredients. Reduce water to 1/2 cup. At the end of mixing, gently stir in 1 cup finely chopped fresh apples.
Source:
Washington State University Extension