Pumpkin Chocolate Muffins
Recipe Image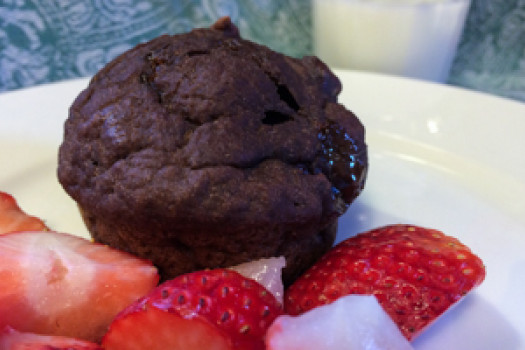 This dense, moist chocolate muffin contains no fats or oils. The secret ingredient is canned (or pureed) pumpkin that binds the ingredients together for a tasty, satisfying treat. 
Ingredients
2 cups all-purpose flour
3/4 cup sugar
1 teaspoon baking powder
1/2 teaspoon baking soda
1/2 cup cocoa powder
1 can pumpkin
1 cup water
1/2 cup chocolate chips
Directions
Whisk all the dry ingredients together. Add pumpkin and water.
Fold the wet ingredients into the dry ingredients until just combined. Fold in chocolate chips.
Place batter into 24 prepared muffin tins and bake at 350°F for 10-12 minutes.
Source:
With Veggies, More Matters!
Michigan State University Extension - Midland County