Recipe Image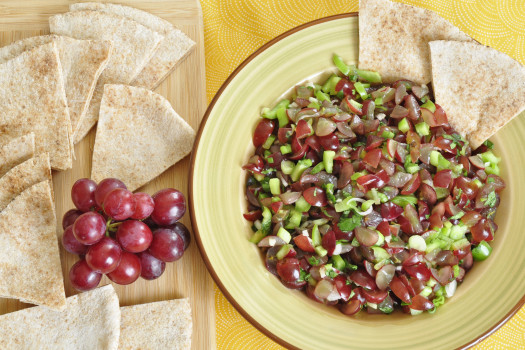 Preparation Time:
20 minutes
A fruit-packed, refreshing twist on salsa. Perfect for topping tacos or scooping up with tortilla chips.
Ingredients
2 cups cut seedless grapes
1/2 cup sliced green onions
1/2 cup diced Anaheim chili, fresh or canned
2 tablespoons chopped cilantro
2 tablespoons vinegar
1 clove garlic, minced or 1/4 teaspoon garlic powder
1/2 teaspoon salt
1/8 teaspoon hot sauce
Directions
Wash hands with soap and water.
Combine all ingredients in a medium bowl and mix well. Let stand at least 1 hour. Drain off excess liquid before serving.
Source:
Food Hero
Oregon State University Cooperative Extension Service