Recipe Image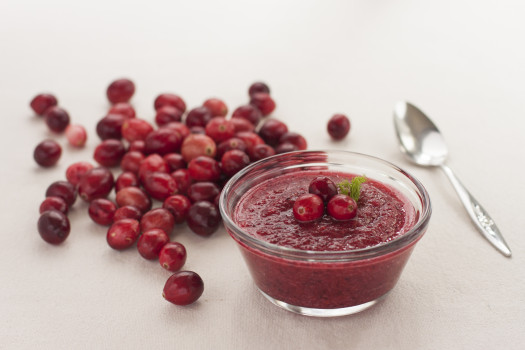 A tangy and flavorful cranberry sauce that can be prepared in a flash!
Ingredients
3 cups fresh cranberries

(12 ounces, can also use frozen)

1 orange
1 cup sugar
Directions
Wash hands with soap and water.
Peel orange and remove seeds.
Place all ingredients in a blender and blend until mixed well.
Heat up and serve over turkey.
For thicker sauce to do not blend just heat and serve.
Notes
1 cup white grape juice concentrate can be substituted for 1 cup sugar.
Learn more about:
Source:
Utah State University Cooperative Extension