Recipe Image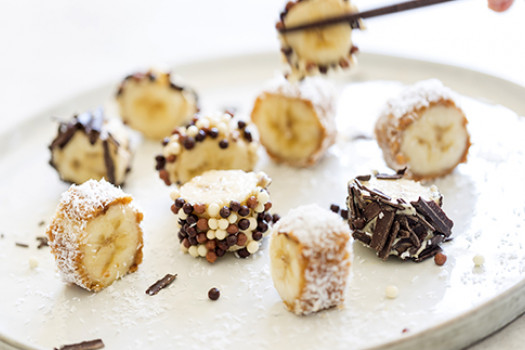 This treat can be made with your kids in the morning, then frozen for an afterschool snack. 
Ingredients
2 bananas
1/4 cup peanut butter
1/4 cup crushed nuts
Directions
1. Peel bananas. Spread the entire outside of each banana with peanut butter.
2. Roll the bananas in crushed nuts, sprinkles or other items.
3. Cut the bananas in one inch slices.
4. Store in the refrigerator or freezer until ready to serve.
Notes
Walnuts used in nutrition analysis and for costing purposes. A cheaper option would be to use peanuts.
Learn more about:
Source:
Colorado State University and University of California at Davis. Eating Smart Being Active Recipes.